What to wear for a corporate event? How do you look without committing a faux pas and feel comfortable? In our article we will reveal what falls out and what will be treated as tactless. <! - more ->
What to wear for a corporate event in the evening?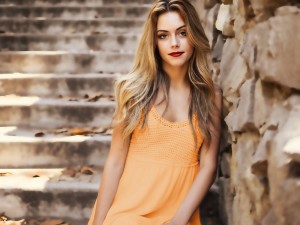 This question is certainly asked by every woman before leaving. Which pants, or are you sure pants, maybe a dress or maybe a skirt? It all depends. It depends on where the event takes place. The work we do is obliging. If you are an employee of a bank branch, a company where you contact a customer every day – in a word, if you are a public figure, the outfit in which you go out must be the same as the idea of ​​the company and your beliefs, but without exaggeration. Luz is the only thing your superiors expect from you. They want to spend time relaxed with you, without any specific obligations.
Little black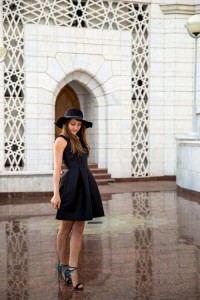 This is a classic solution for a woman who values ​​freedom, elegance and style. A small black dress can be worn for all occasions, so it will be suitable for going out. Recently top high-waisted skirts are also a good option. This look can be combined with a shirt, a bright T-shirt and a Ramones shirt. Remember that the length of the skirt should be appropriate. Too short can result in you being picked up incorrectly. Styling is safest to supplement with stilettos or wedges. However, be reasonable when it comes to the height of the pin. Safe will be 5-7 cm. Remember the additions. Complete the black stylizations with silver jewelry and light makeup. Don't forget about good perfumes and the right hairstyle. Do not create hairstyles that will be wedding. The simplest curls and slightly wavy will make you become the star of the evening.
Palazzo and Shirt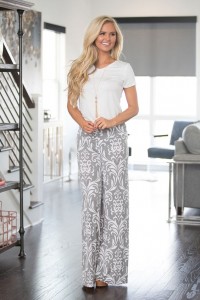 Palazzo pants are the hit of the season. At the company exit they will hit the spot. They give lightness, elegance and effortless style. Complete the palazzo pants with a shirt, t-shirt or turtleneck with a high stand-up collar. Avoid tops and bare belly. At any company event, regardless of its severity, this will not be well received. Put sports shoes or elegant shoes in the set, because they will work perfectly well. For palazzo, you can be tempted by stronger, more avant-garde makeup.

dress h5>
The safest solution is to put on a dress over the knee and tights with an interesting print. In combination with high heels or stilettos they will look great. Recently, fashionable motifs are floral, uniform colors or Aztec prints. Remember the most important – you must feel comfortable and good. Don't be afraid of experiments and do everything based on your beliefs.
& Nbsp;
& Nbsp;