Maxi dresses are a great choice for summer stylizations. They look beautiful, airy and holiday. They work well both in the city and on the beach. So how not to love them? Although choosing the right maxi dress is not easy and it may seem to us that this length does not suit us at all, it's worth a try. And if you can find your style, we can guarantee that the maxi dress stays with you permanently. How to choose the one? With our advice it will not be so difficult.
<! - more ->
Growth is not a problem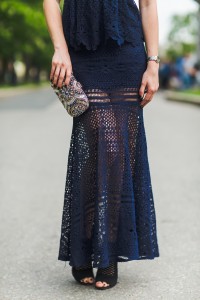 It is accepted that only women whose height corresponds to the height of the average model can wear maxi dresses. We refute this myth. Dresses to the ground can also be worn by low and even very low ladies. As usual, it is about style and cut. Ladies, who nature has given the height of models and the figure of a model can wear basically anything. The rest of us must try a little to find the right cut. Lower women should choose simple, minimalistic styles. Without unnecessary decorations, creases, pleats, pleats etc. The less, the better. Thanks to this, the dress will not overwhelm the figure.
The most important thing is fashion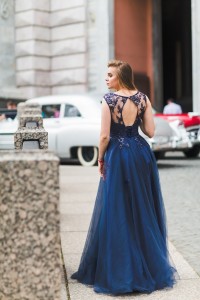 How to choose a maxi dress so that it looks the best on us? It all depends on what figure we have. For women and the silhouette of an apple, the best are dresses cut under the bust with a straight and smooth bottom. Avoid creases, pleats and decorations.
Ladies who are struggling with a lack of an emphasized waist should reach for dresses with all types of ruffles, pleats and frills.
Pears, however, should choose dresses with a prominent top and a subtly flared bottom. Ruffles or drapes around the bust optically equalize the proportions of the figure.
Long and large
Maxi dresses love large, expressive and even extravagant accessories. Let's choose big bags and clutches (depending on where we are going). Jewelry shouldn't be small either. Large necklaces and bracelets look great with maxi dresses.
Maxi dresses like underlined waist
When choosing maxi dresses, remember to emphasize the waist. Thanks to this simple trick, the silhouette will take on the right proportions and emphasize feminine shapes. We add a belt to the maxi dress – we emphasize the shape of the hourglass and make the stylization will not be shapeless and will not add extra kilograms to us.