How to dress for a date? Almost every woman, before going on a date, panics, disguises herself several times, and finally reaches for the classic little black dress. How to complete your outfit to look phenomenal? Check! <! - more ->
Dating time
Autumn is a season of tea, blanket and a good book. It is such a period in which we eagerly hug, eagerly show feelings, but also eagerly date and meet. When the date comes, the mouth gets dry, butterflies fly in the stomach, and the bathroom is occupied for several hours. And rightly so! Feel special on such a day and allow yourself a bit of madness in your head. The amount of endorphins that is released is staggering, but not about it … How to dress a date? Let's get down to specifics. If in a fit of emotions, you do not know what to wear, read our guide. Welcome.
How to dress for a date?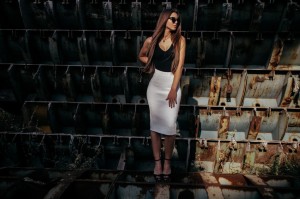 Let's start with determining the expectations of a date. If you want the date to be a first, casual, be sure to gradually surprise you. You can not charm with the styling at the very beginning. You should surprise each time. Prudence, but also subtlety in choosing a wardrobe and accessories. We recommend a feminine look. Forget about pants. The man you will meet will want to admire your lips, your legs, arms and face. A high-waisted skirt goes first. It's the hit of the season. Black or red is a hit at night out. This cut of the skirt will cover what can be troublesome for you, and bring out the best. Put a transparent shirt or dark top on a high-waisted skirt. Certainly don't cover your arms. As you understand golf is not the best solution. Wear a light cardigan or ramoneson top.
Dress with a slit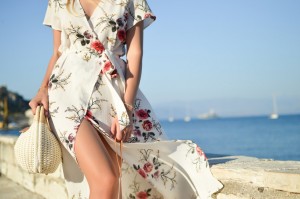 If your date takes place in an exclusive place, remember to put on a creation, not a look. The dress you need must be tailored to your figure. If you're a long-legged beauty, allow yourself a cut with a cut. The model you choose must have a fitted top, bare shoulders and a nonchalant cut. You can't look like a wedding. The colors we recommend for the evening out are red, cobalt and darker gray or black. High heels for a date are an attitude, avoid flat-heeled shoes. Men are crazy about women in high heels. Charm him that way.
Classic – little black or little light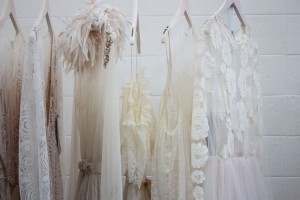 Of course a great solution would be to wear a small black dress, but why shouldn't you try the opposite? Nothing contrasts better with a night out like bright fabrics. Imagine an ethno skirt in white combined with a salmon top. Gold accessories on the neck and high heels on the legs. At the top you can then put on a bomber, shoe-colored Ramones. Success guaranteed. When it comes to dodtaki, think about games that are distinctive and original. In this case, we recommend boho style jewelry.

Niezpominajka h5>
Some advice at the end. What is worth remembering is common sense. The style you choose for a date must be sensual, feminine but also balanced. If you do not want to be picked up badly, take care of your comfort and choice of clothing. As they see us, they write us – unfortunately the first impression is always the most important. We will write about savoir-vivre on a date.
& Nbsp;